Wednesday, November 30th, 2011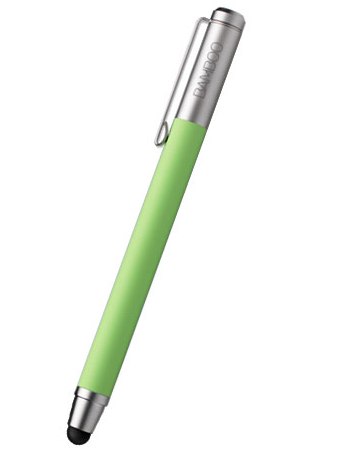 If you want to try drawing, sketching or adding handwritten notes to documents on your iPad or iPad2, you'll need a digital pen that feels like a regular pen. Look no further than the Wacom Bamboo Stylus. This elegant stylus is available in five colors (white, blue, green, orange and pink) and features a narrow 6mm tip and a natural, ergonomic design.
Use the Wacom Bamboo Stylus with iPad apps such as Penultimate or Autodesk Sketchbook. Wacom also offers a line of pen tablets that can be used with desktop computers or laptops. Find out more about the Wacom bamboo Stylus on the Wacom website.
You can also see a demo of the Wacom Bamboo Stylus in this YouTube video.
Category: Uncategorized | Comments (0) | Author: Catie