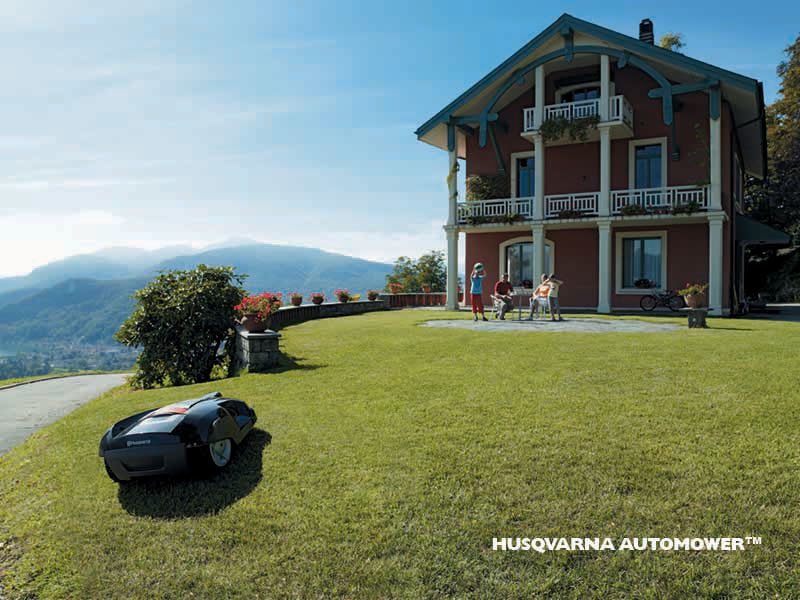 The Husqvarna Automower is being advertised as the world's first fully automated robotic lawnmower. The technology sounds similar to the robotic vacuum cleaners which have become so popular. The homeowner places a wire around the perimeter of the yard (to keep the lawnmower contained), then the mower works it's way around the lawn in a random fashion. If the robot hits an obstacle (like a rock or tree), it reverses itself and selects a new direction.
Husqvarna claims that the final result is a 'carpet-like' lawn, and that it's so quiet that it won't disturb the neighbors. The mower is powered by a rechargeable battery, so it's also emission free.
You can expect to pay $2300 – $2700 USD for this mower. Freedom comes with a price in this case!